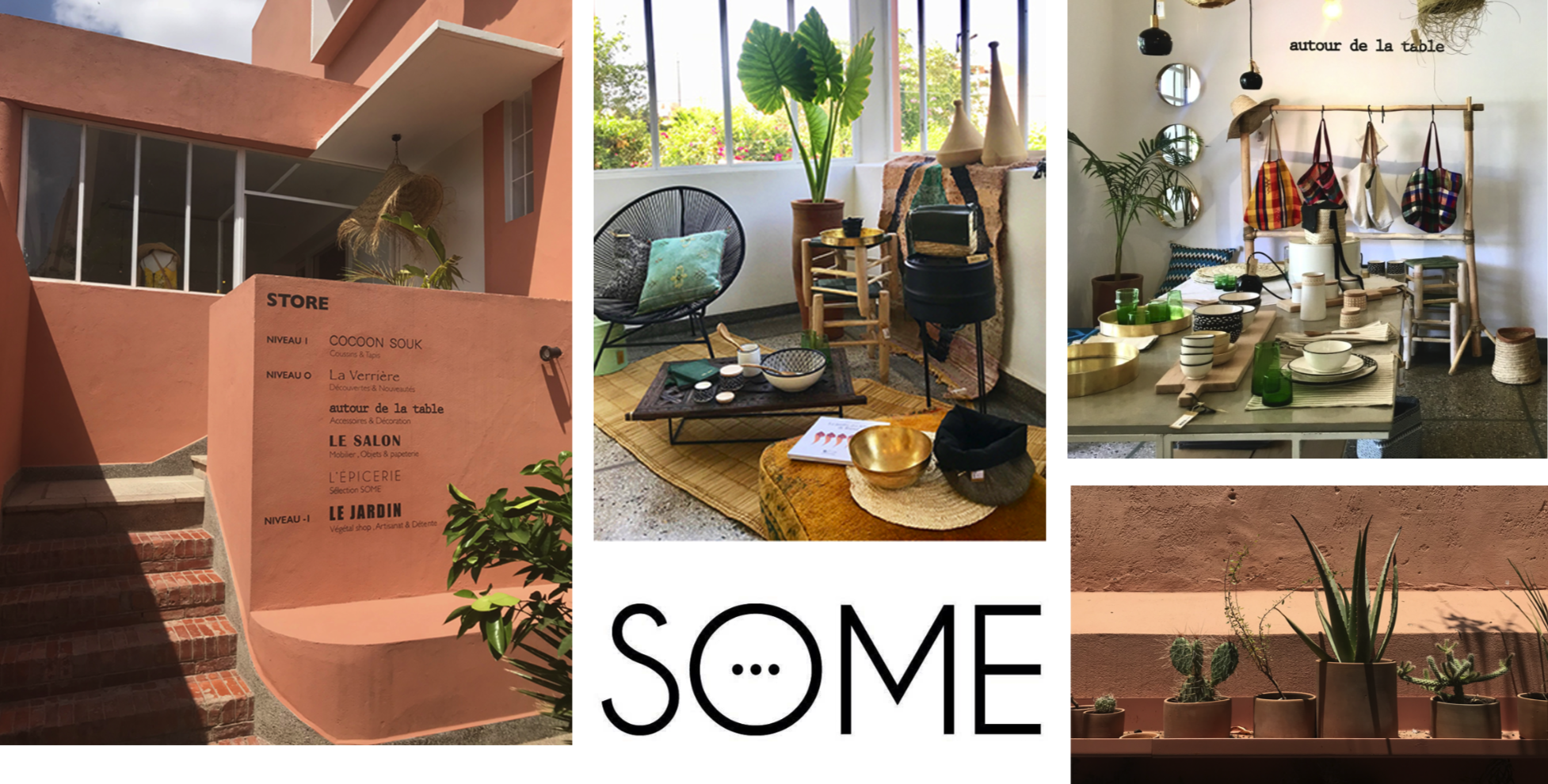 Shopping Report: Marrakech
In the new city of Marrakech, Gueliz, I discovered the concept store SOME. In a beautiful villa built in the 1930s, Mathilde and Noemie (an interior designer) started up their villa-boutique SOME Slow concept. Why "Slow"? Because as soon as you come in, you want to take your time to visit the six cosy rooms spread out across two floors, and to discover all of the shop's collections. The selection primarily consists of ceramics, wooden dinnerware, lighting fixtures, carpets and some small furniture items, all designed by Noemie and Mathilde and all made by local artists with the idea to reinterpret, recreate and recycle everyday objects. Beside their own collections, no.M and Casabeldi, they also present a small collection by the children's wear brand Santinne, and some nice handmade dolls for kids. In the courtyard you can enjoy a delicious lunch made from organic ingredients.
To read more about Marrakech, subscribe to download our latest issue!

SUBSCRIBE