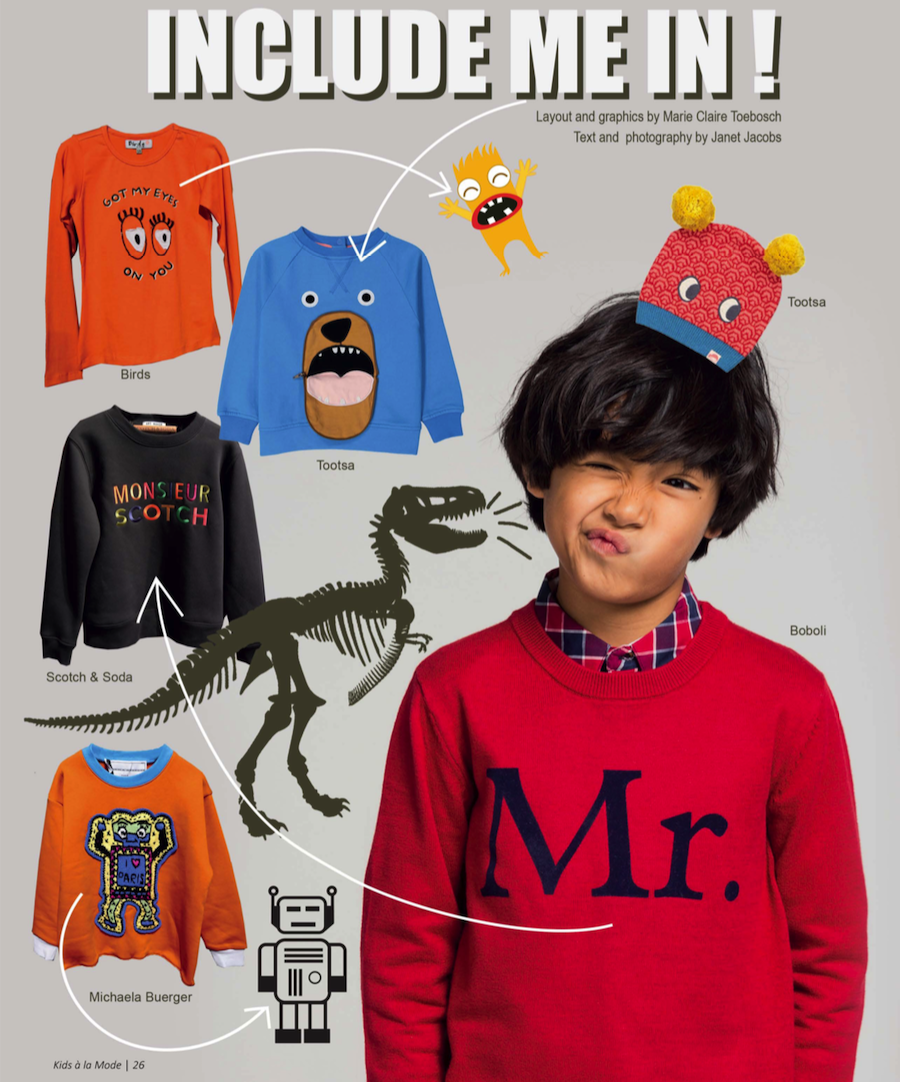 Include Me In
A wide variety of characters, critters and creatures join the fashion parade.
Everyone and everything are welcome!
Representing a range of personalities from sweet to bold and sassy
Robots, monsters and vegetable friends
Colorful bears, dinosaurs and other adorable animals
To read more about Include Me In, purchase our latest issue or contact us directly.
PURCHASE