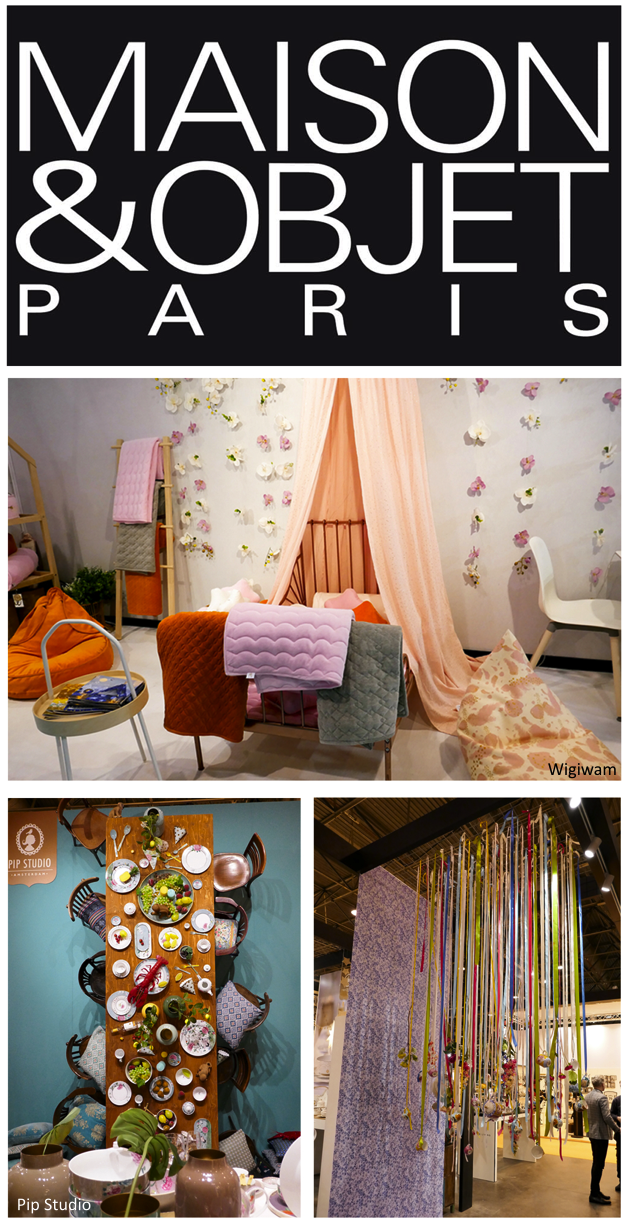 World Beat: Maison & Objet
Undoubtedly the most comprehensive exhibition for home and decorative objects, Maison &Objet offers an amazing selection of items in all categories of décor: furniture and textiles, lighting, gift products, stationery, toys and so much more. Focusing on the Kid and Family section alone was a challenge to cover in one day, as the high level of design, creativity and variety of products deserved a good amount of attention and appreciation.
A perennially popular motif in kid's design is animals, and this season certainly reinforced that trend. Global Affairs, a Dutch-based company of Fair Trade products produced around the world, debuted an adorable line of animal-themed bracelets and necklaces called "In to the Woods". Coqen Pate has dedicated their brand to supporting endangered animal species for more than twelve years. This season they introduced "Local Heroes," a group of woodland animal characters who appear on bags, backpacks, pillows and clothing. The French stationery company Epigr'AM attracted visitors with a clever display of animal heads made of Epigr'AM decorated paper. A line of scarves is also available with the same beautiful artwork as the extensive paper product line.
To read more about Maison & Object, purchase our latest issue or contact us directly.
PURCHASE