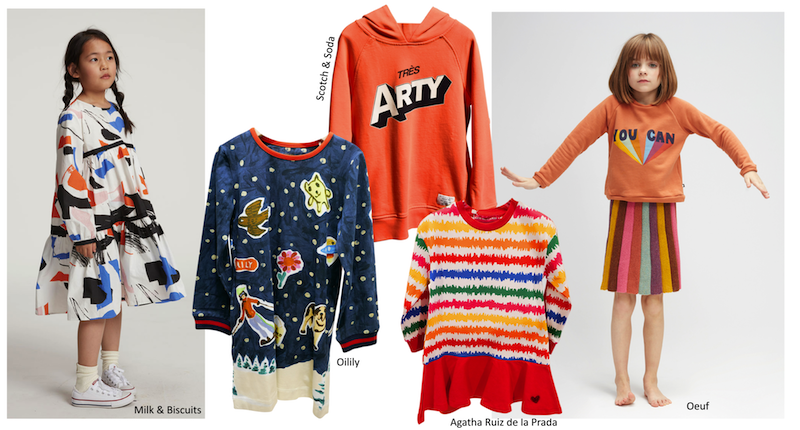 Highlights from the season's top kid's fashion collections
Pitti Bimbo, Florence; Playtime Paris; FIMI Madrid; SundaySchool, Amsterdam.
Now is the time for creative expression. Inspiration is everywhere!
Hands-on techniques are gaining favor rendered in free style, painterly brush strokes on prints, graphics and intarsia sweaters.
Dimensional texture adds a hand-crafted look to intricate woven fabrics.
Creative teeshirts are embellished with quirky placement of fringe and pom-poms.
Designers mixup the palette with multicolors on pleated skirts, sneaker trim, color-blocked jackets and two-colored sleeves.
To read more about Essential Trends, purchase our latest issue or contact us directly.
PURCHASE